Automated solution for
Data Business

in Nigeria

Automate your SME data platform with your own sim. Dispense SME & Gifting data automatically from your Sim to your customers using our structured platform APIs. Be in your control.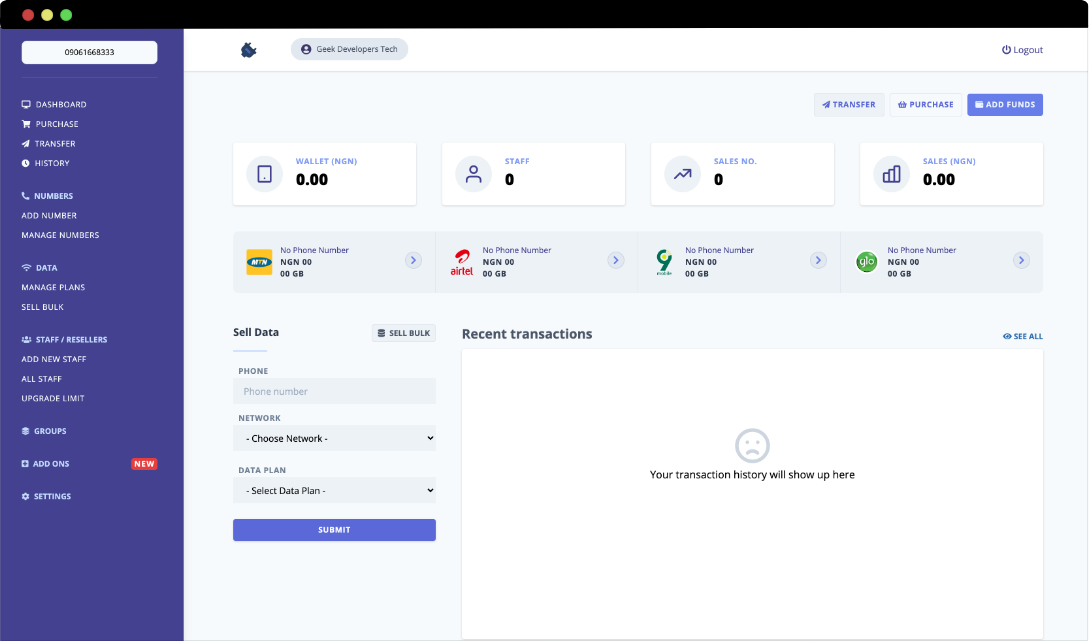 Featured Solutions
Dispense Data From
Your Sim

.

Use our well-structured & organized platform and API(s) to help your business send SME data from your own sim.
Data
Auto Subscription

.

Never run out of data plan. Setup auto-subscription & we will will automatically subscribe process the subscription.
User
Management

.

Manage your staff & resellers activities, track their sales and get realtime analysis directly from your dashboard.
Sales
Tracking & Analysis

.

Stay up-to-date and get detailed analytics on your sales & perfomances of different date ranges.
Bulk
Data Sale

.

Need to sell data to multiple phone numbers/customers all at once? We go you covered with our "Sell Bulk" feature.
Inter
Bank Transfer

.

Make inter-bank transfer with just transfer fee of NGN25 irrespective of the amount you transfer.
How can we help?
Contact us anytime